1787 Tavern & Grill
Reflect, our contemporary restaurant, offers a casual gathering and dining area that serves a hot breakfast buffet and tasty dinner menu. It also features a barista bar for coffee lovers and a full-service bar with local craft beers and specialty cocktails. We even offer delightful Cheesecake Factory desserts!
Refill, our 24-hour sundry store, has Grab-N-Go gourmet salads and sandwiches, energy drinks, organic snacks and much more. Don't feel like leaving the comfort of your room? We offer room service as well.
Hours of Operation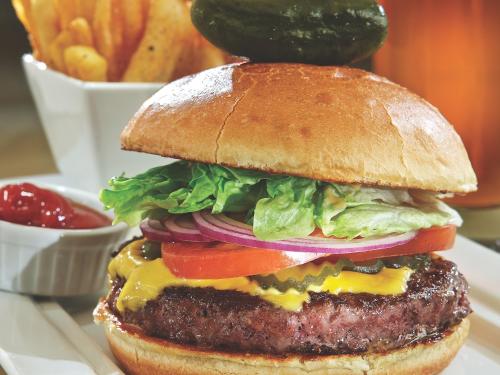 Breakfast:
Mon - Fri 6:00 AM to 9:00 AM
Sat & Sun 7:00 AM to 11:00 AM
BREAKFAST MENU

1787 Tavern & Grill:
5:00 PM to 11:00 PM
Bar Service:
5:00 PM to Midnight
Barista Coffee Bar:
24 Hours

Refill & Grab N Go Case:
24 Hours

Room Service:
Enjoy any of the items from the 1787 Tavern & Grill menu right in your room. Just call the front desk to place an order.
Available during service hours.